Attractions
Spend the Day/Overnight in New Orleans on July 4th!
Free Fireworks Show On the Mighty Mississippi at 9:00 pm
Sponsoring Attractions, Hotels and Shopping!
Crescent Park at French Market
4th Fest in Crescent Park in the French Market District begins at 5:30 p.m., with free live music leading up to the 9:00 p.m. Fireworks Show. Visitors are encouraged to bring their own chairs to enjoy the show. (Coolers, glass, and tents are not allowed.) Visit www.FrenchMarket.org for schedule details.
By popular demand the French Market District will also present the Fireworks Photography Workshop with Zack Smith Photography in Crescent Park. Participants are guaranteed a VIP riverfront viewing area to photograph the 9:00 p.m. fireworks show and learn about unique techniques to get the best photos ever! Register at www.ZackSmith.com.
Zack Smith Photography Workshop
http://www.zacksmith.com/zack- smith-photography-how-to-photograph-fireworks/
Learn how to photograph fireworks on July 4th in New Orleans! Zack Smith Photography Workshops invites you to a special one-night-only Firework Photography Workshop! A few selected participants' images will be used with photo credit for the Go 4th on the River website. Zack Smith has been teaching long-exposure night photography in New Orleans for 15 years and will show you how to shoot fireworks using the proper gear and camera settings to get your best images ever! Join us as we go through the fundamentals of getting great firework photography with the City of New Orleans as our backdrop! Sign up at http://www.zacksmith.com/zack-smith-photography-how-to-photograph-fireworks/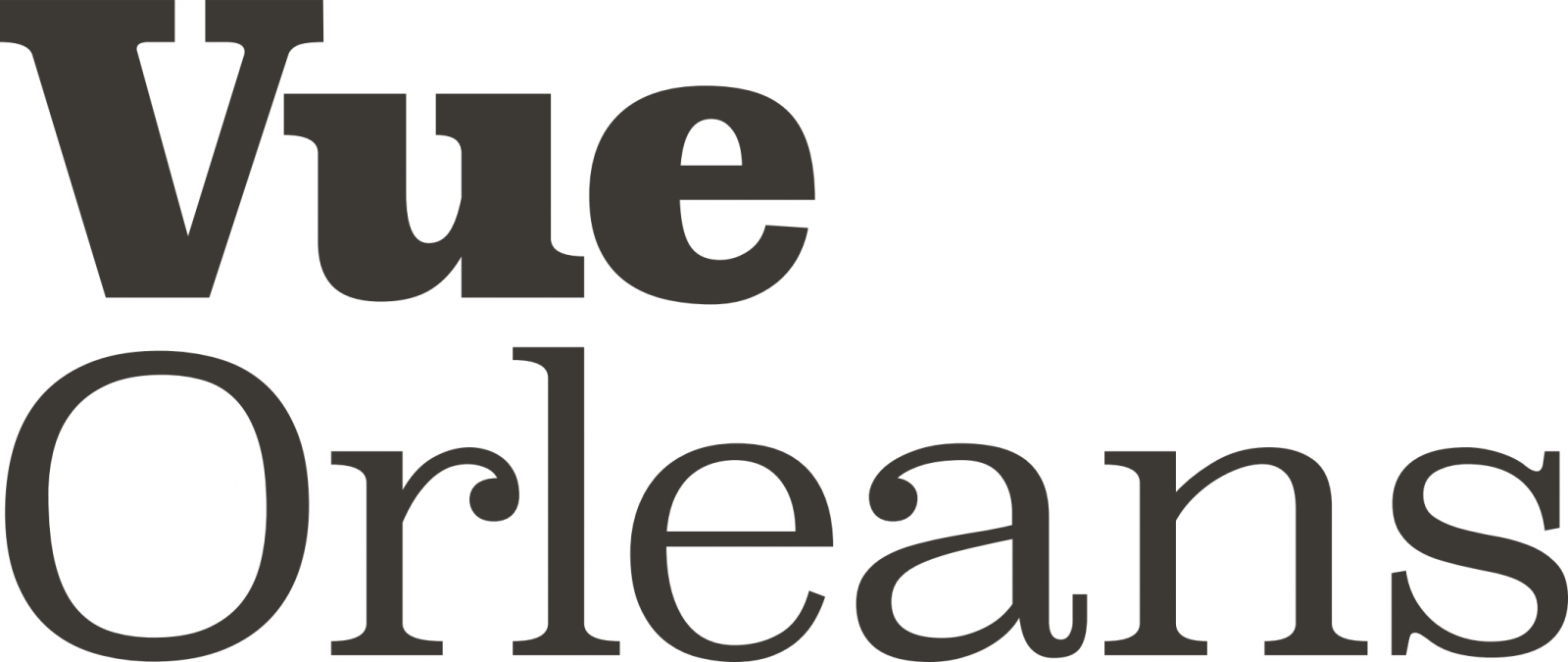 This Fourth of July weekend, take in the Vue of New Orleans, 407 ft. high,
during the day at Vue Orleans. Enjoy interactive cultural exhibits, movies,
and observations decks while learning about the storied city below.
2 Canal St. (to the left of Four Seasons Hotel)
Open daily from 10am to 6pm (last admission at 5pm)
Riverboat CITY OF NEW ORLEANS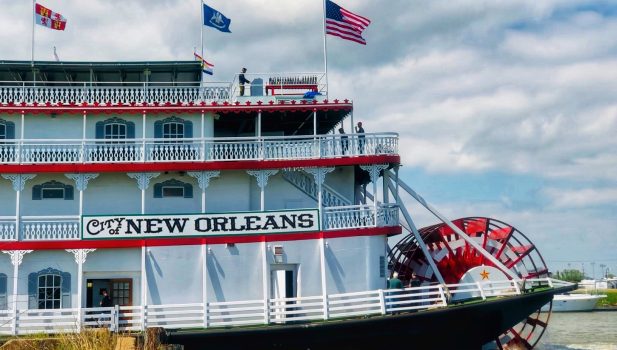 Best View in town for the Fireworks Display! Boarding in the heart of the French Quarter begins at 6:30 pm set sail at 7:30 pm, returning after the fireworks display and docking no later than 9:30 p.m. Cruise with traditional dinner is currently sold out for July 4th. However, beginning June 21st reservations will be open for Sightseeing passengers (without dinner) $75 per person and can be booked only at www.SteamboatNatchez.com or by phone at 504-569-1401. Seats are limited. Bars on all decks will be open and we will offer a variety of snack bar and small plate items for sale.
A four piece Jazz Band will be aboard and guests will be thrilled with the overhead Go Fourth on the River Community Sponsored Fireworks show at 9:00pm. Book online at www.SteamboatNatchez.com or call 504-569-1401 or 800-233-2628
Hilton New Orleans Riverside
For the Go 4th on the River Package - please click this link: https://bit.ly/3H5ztLS
The Outlet Collection at Riverwalk
This premiere outlet shopping center located on the bank of the Mississippi River featuring over 75 retailers and dining options in the heart of downtown New Orleans.

Celebrate Independence Day with FIREWORKS on the Mississippi River! Join us for our 4th of July Celebration Cruise, including a buffet of American favorites that will open at the start of the cruise, live entertainment and an open call brand bar with reception-style open seating. Stroll from room to room, dancing to a DJ in one, a live jazz band in another, or relaxing to the sounds of a piano in the King's Room. Enjoy festive libations from the open bar and cruising on the river with enchanting views of the Crescent City. Advanced reservations required. Board from 7 pm-8 pm, sail from 8 pm - 10 pm.

Book online at www.creolequeen.com/tours/4th-of-july-cruise or call 504-529-4567or 800-445-4109 to reserve.
The Westin Canal Place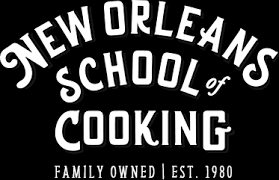 Daily Morning Class: $42.50


10am - 12:30pm
4 food items

Daily Afternoon Class: $35.00


2pm - 4pm
3 food items
Watch, learn & eat! Sit back and enjoy watching our skilled, entertaining chefs prepare a classic Cajun / Creole meal for you while learning about the vibrant history of New Orleans cuisine! Our popular lunch classes are "open" to individual reservations. Fabulous retail items in their General Store! Go to www.neworleansschoolofcooking.com (closed 7-4-22 for staff to celebrate the holiday)